Though nothing is certain when it comes to Covid-19, it seems that the country is slowly starting to move out of lockdown. As part of the 'return to normalcy' we're all craving, offices will begin to reopen their doors to staff in the coming months. 
However, it's worth noting how the pandemic has fundamentally changed the way we operate in the workplace. Though it's great to see that a 'blended' or 'hybrid' working model will likely be implemented by many businesses, there are lots of factors to consider when putting a formalised structure in place. Stacey Machesney, Head of Health & Wellbeing at Irish Life Health, has observed some interesting trends over the course of Covid. 
A Massive Experiment
For Stacey, it's all about taking the best parts from the last 18 months and using them to construct a new, more fluid, way of working. "Covid has really been one massive experiment", she begins. "Humans have gone through natural disasters, diseases and wars in the past, but we've always been able to work together to support each other. Covid on the other hand completely isolated us." For many people, working from home meant quality time with family, saying goodbye to a long commute and reconnecting with the world outside. But in lots of cases, it also led to the blurring of work and home life, an inability to turn off at the end of the day, and digital fatigue due to a lack of human interaction with colleagues.   
The Reactionary Choice
However, the main thing Stacey has noticed is that those working from home are lacking the mental space to absorb and retain new knowledge. "We need time to process", she says. "An employee might be in back-to-back virtual meetings all day, with no break. Then the commute is gone, where they'd previously have reflected on all the new information they'd gained." Grabbing a cup of coffee with a colleague, or even chatting at the water cooler both act as decompressors throughout the day. "Not taking time to absorb what's happened in a meeting has us constantly in reactionary mode. We're not debriefing after big meetings, just carrying on with the work and feeling very pressurised to achieve objectives."  
Blended Working Model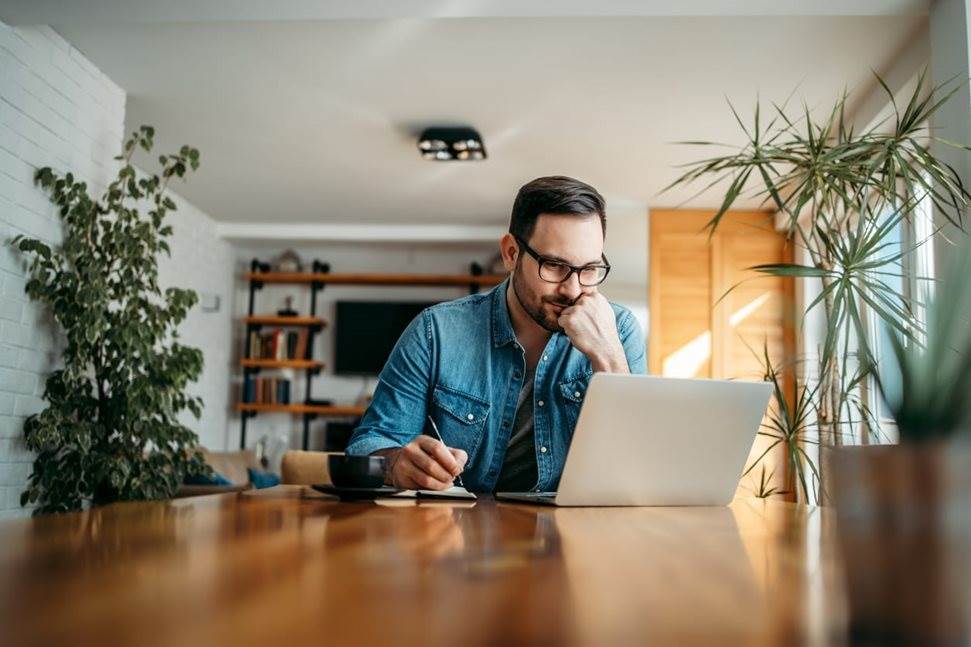 So where does that leave us post Covid? Having experienced such an intense stint of remote working, it's likely that most employees won't want to return to the office full-time. There's been lots of discussion about the 'blended' model, which means staff can mix and match remote and on-site placement. Each employer will come to its own arrangement, but Stacey advises considering what's called 'psychological safety' as they do so. "It's about allowing someone to feel that they can speak to their manager about challenges they're facing, without being judged", she explains. "As we look at hybrid working, it's something we'll have to take into consideration." In other words, the danger is that those based at home may feel excluded from team discussions or have less opportunity to engage with management.  
Project-Focused
One way to mitigate this is to work in a more project-focused way. This, says Stacey, will help acknowledge employees' contribution to the business. "Using this model", she explains, "all the steps it takes to complete the project are measured, and you have touchpoints with people along the way. That automatically fosters recognition and appreciation of what's been done, and staff feel valued and appreciated."  
Workable Solutions
Other workarounds include creating what Stacey calls a 'fair playing field'. "Even if one person is working remotely", she explains, "all employees dial into important meetings". That way, no-one feels excluded, or that they're getting less facetime with management. Similarly, we'll likely need to revisit our rigid way of measuring working hours. While lots of companies quite rightly implemented a 'no emails after 7pm' policy pre-Covid, a more fluid way of working means it might suit some employees to organise their schedule around their home life. "Someone might email in the evening", Stacey notes, "because they had to take care of kids earlier." Rather than imposing ourselves into people's diaries, we'll come to understand that each employee is working in a more agile – but equally productive – way.  
Looking Towards the Future
Through trial and error, lots of communication with employees and a solid set of company values, businesses will figure out what works best to support all members of their team. "If an organisation hasn't clearly stated that inclusion is one of their key values", says Stacey, "staff may feel they need to simply continue working and only focus on outputs. That's difficult in this environment, because so many other factors are impacting people." Establishing a strong 'border' between work and home life will be key, both in letting staff work the hours that suit their home situations, and still 'switch off' in order to absorb new knowledge and look after their mental health. Allowing them to regularly check in and share updates on jobs – rather than merely focusing on results – will also help cultivate that sense of togetherness. "I hope Covid has allowed employers to grant autonomy to their employees", says Stacey, "so they feel respected, valued and most importantly, want to do the work." Only time will tell!  
WorkLife is a new health and wellbeing consultancy by Irish Life, allowing organisations access to a host of scientifically validated wellbeing programmes. WorkLife supports HR leaders and people managers who want to deliver impactful initiatives, while also demonstrating the strategic value of employee wellbeing. Discover more here.